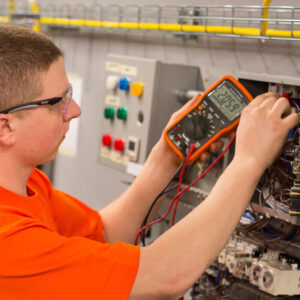 Undertaking a home remodeling project is an exhilarating opportunity to turn your living space into the home of your dreams. As you plan and execute your project, it's important to recognize the crucial role that electricians near you play in ensuring the success and safety of your remodeling venture. In this article, we will explore the various ways electricians near you can assist with your home remodeling project, providing the expertise and skills necessary for a smooth and efficient electrical transformation.
Electrical Planning and Design
One of the primary ways electricians near you can help with your home remodeling project is through their expertise in electrical planning and design. They will work closely with you and your contractor to understand your vision and electrical requirements. Electricians will assess the existing electrical infrastructure, devise a comprehensive plan for outlets, switches, and lighting fixtures, and ensure that the design aligns with local building codes. Their knowledge and experience enable them to optimize the functionality and efficiency of your electrical system while bringing your remodeling ideas to life.
Wiring and Electrical System Installation
When it comes to electrical work, the proper installation of wiring and electrical systems is paramount. Electricians near you possess the necessary skills and knowledge to handle the complex task of wiring your remodeled space. They will carefully plan the routing of wires, ensuring that they are hidden from view while maintaining accessibility for future maintenance or upgrades. Electricians will also install and connect electrical components, such as outlets, switches, and circuit breakers, guaranteeing a reliable and safe electrical system for your remodeled home.
Lighting and Fixture Installation
A well-designed lighting scheme can greatly enhance the ambiance and functionality of your remodeled space. Electricians near you can help with the selection and installation of lighting fixtures that complement your aesthetic vision. Whether it's recessed lighting, pendant lights, or track lighting, electricians have the expertise to properly install and connect these fixtures to create the desired lighting effects. They can also offer insights on energy-efficient lighting options, helping you save on energy costs while illuminating your remodeled space.
Electrical Panel Upgrades
As part of your home remodeling project, you may need to upgrade your electrical panel to accommodate increased electrical demands. Electricians near you can assess your existing electrical panel and determine if an upgrade is necessary. They will carefully consider factors such as the size of your home, the number of new appliances or electrical features, and the overall electrical load requirements. Upgrading your electrical panel ensures that your remodeled space has sufficient power supply, minimizing the risk of electrical overloads and ensuring the safe operation of your electrical system.
Finally, electricians are invaluable partners when it comes to your home remodeling project. From electrical planning and design to wiring installation, lighting fixture selection, electrical panel upgrades, safety compliance, and troubleshooting, their expertise ensures that your electrical transformation is executed seamlessly and safely. By engaging the services of electricians near you, you can confidently navigate the electrical aspects of your remodeling project, bringing your vision to life while enjoying the peace of mind that comes with professional electrical work.
Learn more:
What are the qualifications and certifications I should look for in an electrician near me?